Black and tan - Born in GB the 7th august 2008.
(DNA identified)
Chilled semen available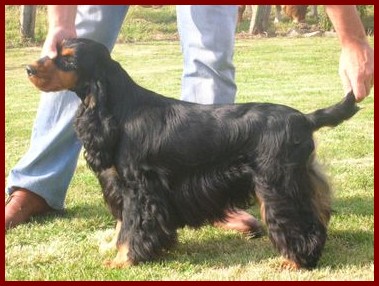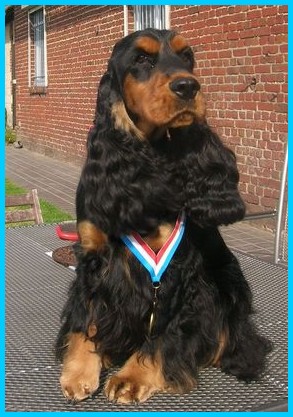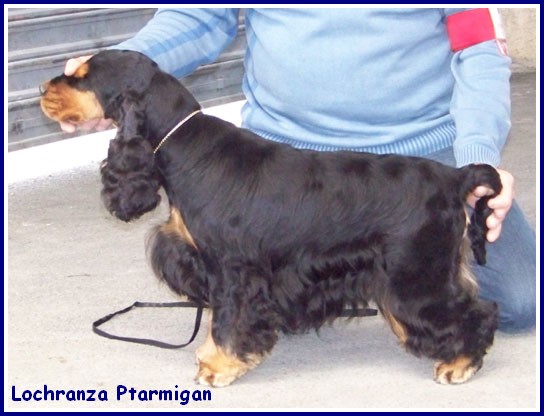 He is PRA and FN clear by parentage. He is also hip scored HD - A. The annual eye tested ik OK. He is of course free for PRA, but also for Gonioscopy, Cataract and MPP.
son of Lochranza Only for Your Eyes and the beautiful .
Son père, meilleur mâle en Grande Bretagne 2005, est utilisé par les meilleurs élevages anglais actuels. Il est notamment père de Glentree Zanette RBIS à la Nationale d'élevage Anglaise 2008.
Ce jeune mâle est le jeune frère de Lochranza Red Gauntlets, Lochranza Specially made for Trentshome, CH Lochranza walkaround with Pencady.
Nous sommes très heureux d'accueillir ce superbe chiot au sein de notre élevage et nous remercions infiniment pour leur confiance Mr & Mme Gillespie, Mme Louise Widling et Mme Séverine Cottebrune.
To know more.....
(First puppies are born the 04/11/2010 and as soon as he give us : Elsa su Bois d'Achelles (par Alysson du Bois d'Achelles) who is already Luxembourg young champion at 10 months !